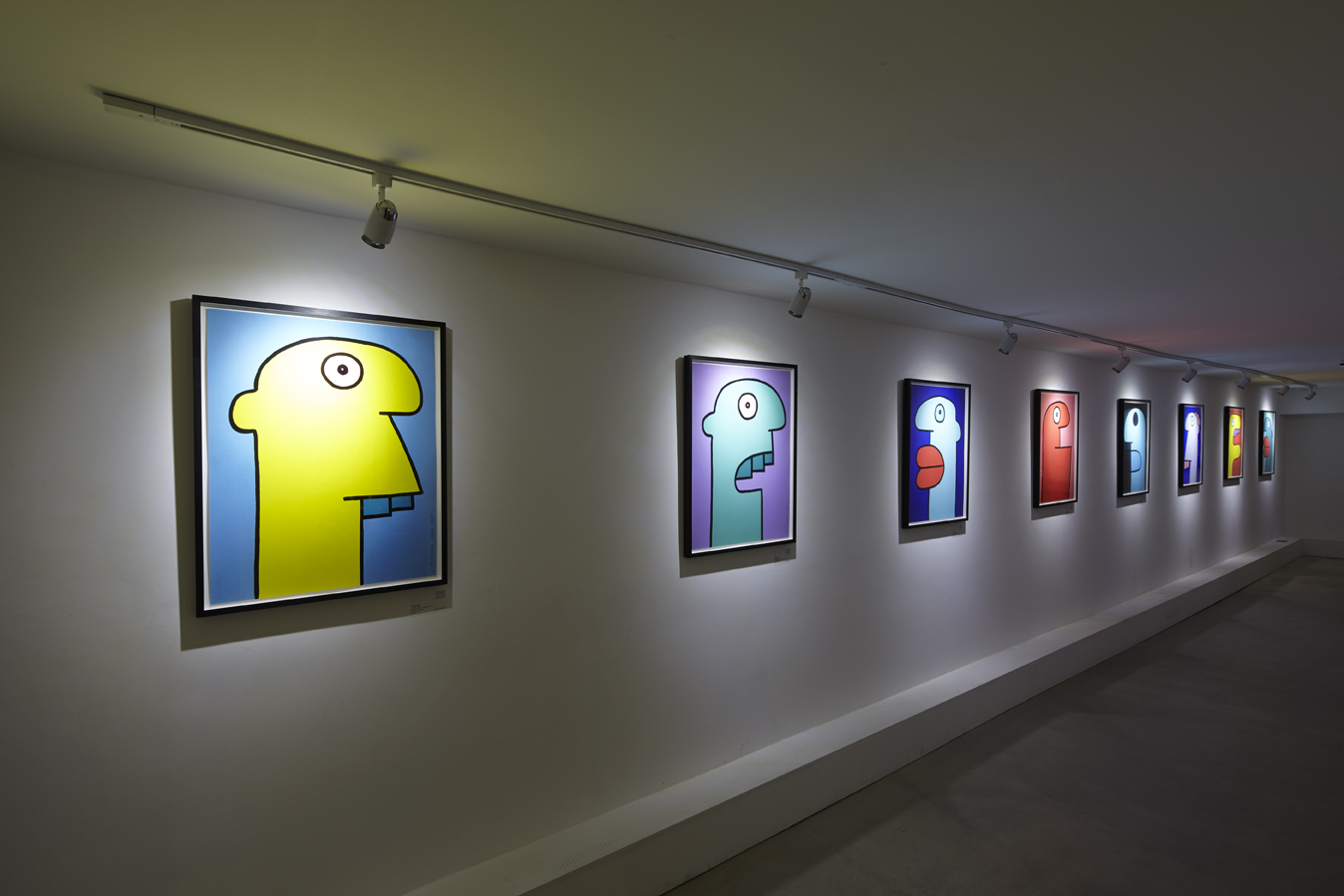 The Howard Griffin Prints studio gallery space in Shoreditch, London.
Artwork: Thierry Noir East Side Heads Collection (May 2014) 
Founded in September 2013, Howard Griffin Prints is a publisher of limited edition screen print editions and the principal publishing arm of Howard Griffin Gallery.
Howard Griffin Gallery is a contemporary art gallery with locations in London and Los Angeles. Howard Griffin Prints works exclusively with the contemporary artists represented by the Gallery. These artists are presently Mehdi Ghadyanloo and Thierry Noir.